The Bilgrav School Difference
The Bilgrav School is an Orton-Gillingham Based Curriculum
Orton-Gillingham offers a unique, multi-sensory approach to teaching reading, writing and spelling that has been helping students overcome dyslexia for nearly 90 years. This proven method provides explicit instruction of the building blocks behind letters and sounds in an organized sequence which significantly boosts progress over time.
There was an automatic sense of belonging that I didn't have in the normal classroom- that I wasn't a burden to the rest of the class or the teacher. Just knowing that everyone else around me was struggling in different ways with the same problem, I didn't feel like I had to hide anymore. There was acceptance, not judgement, of how I learned, how I needed to see the information and give it back."

~Co-Director, Hunter Patterson, on his experience starting at an OG-based school for dyslexic students in 3rd grade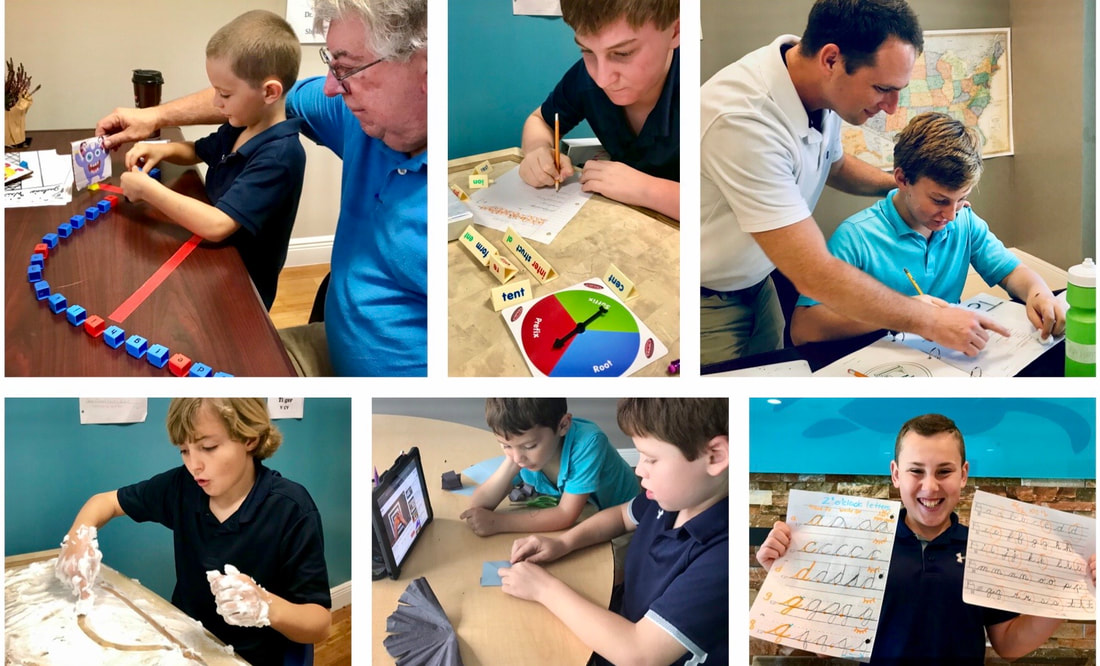 Orton-Gillingham-based schools, like The Bilgrav School, can be transformative places for intelligent students who don't fit in a traditional curriculum. ​​
Students feel safe to try, fail, and try again among teachers who can understand their thinking style and drive their learning as far and fast as it can go.
Bilgrav's school community aims to build confident, resilient kids, who love to learn.
Our Curriculum is
Inter-Disciplinary - Project-Based - Hands-On

Each trimester, students learn subject-matter through inter-disciplinary themes
​that take advantage of a local resource and incorporate fine arts and community service.
Daily Classes:
​•. 1:1 Orton-Gillingham Tutoring
​•. Literature & Writing for Dyslexic Learners
• Inter-disciplinary Math, Science, History, & Literature with Arts Integration
​~
•. Energy-Absorbing & Mind-Centering Exercise Breaks throughout the day
•. Optional After-School Sports & Enrichment
•. Fine & Performing Arts
For information on Drs. Orton and Gillingham and the teaching approach they designed for dyslexic learners, please visit the Orton Academy's website for comprehensive information.